My İzmir
It is often difficult to navigate this beautiful city as a yabanci ("foreigner"). In the hopes of helping others in a similar situation, I collect here the few tidbits of knowledge that I have. This page will of course focus on my preferences and location: I live at the Amerikan Koleji in Göztepe and I focus my tastes on sport, exploration, and food.
This page was last updated February 2017. As of 2020 many sections are outdated, but some parts may still be useful. If you have any questions about anything on this page, email me at dave.liepmann@gmail.com. I'd be glad to help you find something, but I don't live in Turky anymore. Remember control-F (command-F on Mac) to search for words on this page.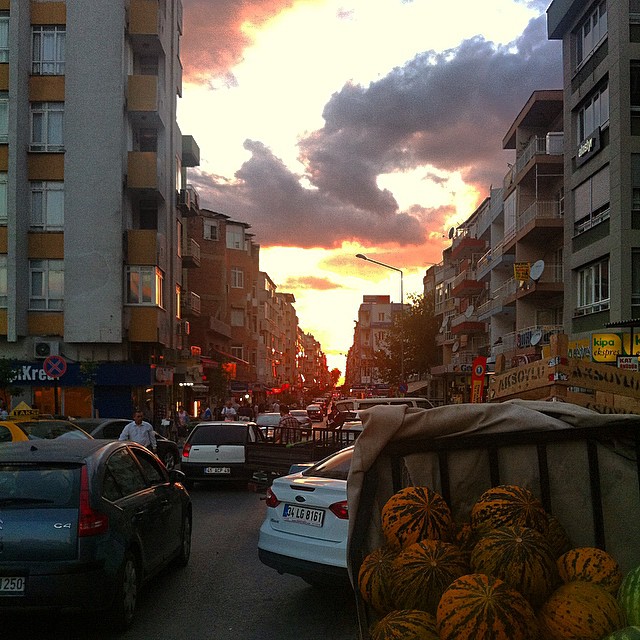 Resources
I made a Google Map of İzmir, with locations for all sorts of places in this document, plus a bunch of other good finds:
It's difficult to find reliable, useful information about upcoming events on the Internet, but this isn't bad.
Language
Learn Turkish. Seriously. It's the polite thing to do. In my limited experience, progress in a totally-new language while immersed in that language involves three practices: daily review, constant inquiry, and external structure.
Daily review is to reinforce existing vocabulary so you can focus on learning new words. It can consist of drilling the alphabet or numbers in the shower or on your walk to work, or using a "spaced repetition" system like Memrise or Anki.
Avoid the pitfall of sticking to a minimal set of phrases. One can live here quite well with virtually zero Turkish, just with lots of sign language and putting the burden of translation on others. All of us do this to some degree but it's rude and should be minimized. Maintain a mental list of phrases you're trying to internalize, and seek out opportunities to use them. Seek out feedback from native speakers. Read words you see on the street out loud, and try to relate those words to other words you know. Be curious about the language. Blog about your discoveries.
Finally, taking classes helps. Relying on a once-a-week class without daily review and an attitude of constant inquiry will not improve your Turkish, but along with those other practices, a class is a surprisingly easy way to incorporate complex multi-part phrases into your repertoire.
Food
I recommend developing a long-term relationship with a cheese shop, butcher, and fruit/vegetable vendor. Having more than two in any one category is suboptimal.
Eggs in Turkey come in three varieties. Çiftlik ("farm") eggs come from factory-scale facilities. These are bleached white and stamped. I do not recommend these. Köy ("village") eggs come from old-style grandmother-with-some-chickens operations. These are the highest quality eggs: stiff, dark yolks and sturdy shells. They are of mixed hue and come in either a small clear plastic bag, a flat cardboard tray of 30, or a hard plastic 10-pack. If you want healthy, fresh eggs from well-nourished chickens and you don't mind a little chickenshit on the shells, köy eggs are the way to go. Doğal/organik ("natural"/"organic") eggs split the difference between köy and çiftlik. They are usually brown and come in plastic 10-packs. If you want clean eggs that are more reliably fresh and healthy, these are a fine choice.
Meat is rapidly industrializing. I can't tell if the beef, goat, and lamb is grass-fed or factory-farmed. I think they are often grazed until the last few weeks or months of their life, when they are sent to dirty, small pens. Natural village chickens are available at Artemis Galerisi on Mithatpaşa. They're sold whole but he'll chop them for you if you ask. Be careful with fish; the market is a combination of Chinese and American imports, small dirty fish from the İzmir bay, small farm operations, and wild-caught stuff from the Çeşme peninsula. I think the wild-caught American- and Çeşme-sourced fish are the best.
For cheeses, olives, ayran, jams, and various stuffed deliciousnesses, I prefer Girit Mandira on the side street between the Lojman and Mithatpaşa. Mert, who runs it, is great. Go towards the Lojman from Veysi's Döner on Mithatpaşa. The cheese store will be on the left side of the street.
Natural milk is a strange situation. Unpasteurized cow's milk can be found for roughly 7 lira per 3 liters at most dairy shops. I haven't seen any that is definitively from grass-fed animals. Non-cow milk is rare and expensive.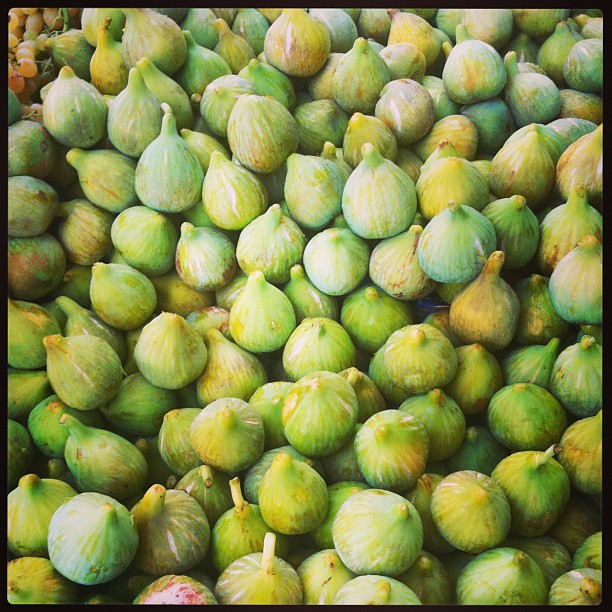 Markets
The street bazaars are awesome. People sell veggies and greens at pounds for pennies, fresh and inexpensive fish, and a stunning array of fruits, cheeses, olives, and clothes. There's one on Thursdays at Hatay. Get there by walking up Hatay past the Hatay metro stop. Turn left just after the gas station. You will notice the bustle. The walk takes about 10 minutes.. There's another on Sundays at Üçkuylar (also known as F. Altay, which is short for Fahrettin Altay). By metro, go the the Göztepe station and follow signs for F. Altay. It's the second and last stop in that direction. Go upstairs and stay to the right, following signs for Pazaryeri, which spits you out almost inside the bazaar. The trip takes ten to fifteen minutes. If you're walking, go to Mithatpaşa, turn left, and walk past the Migros about a mile.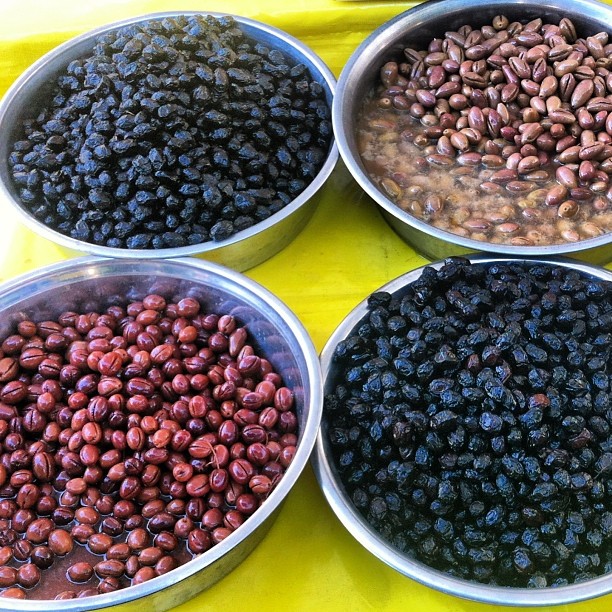 Restaurants of Note
The restaurant scene in İzmir is almost entirely Turkish. There's variety within that, however, with places specializing in mezeler (small plates, akin to tapas), balık (fish), various meats, and of course many different stylings of sweets. My favorites are lokanta, which serve home-style Turkish cuisine in a semi-buffet style.
Tipping zero to five percent is normal at restaurants. Leaving one or two lira coins is nice, as is rounding up. Tipping is not customary at bars.
Recep Usta at the Alsancak Kordon serves simply fantastic kuzu (lamb). Try the iki-kişilik (two-person) stuffed lamb platter with rice. All the mains come with a couple mezes (e.g. stuffed eggplant and a ravioli-like treat stuffed with a meaty mix), dessert, and çay. A man roves around with a teapot-like contraption for serving finished diners a special 'grandfather of espresso' shot. Dinner for two with all of that, a glass of wine, and a shared salad was roughly 100 lira. Go to the Alsancak İskele (where the ferry comes in) and walk east-northeast along the water a bit. Address: Atatürk Caddesi N:364 Alsancak/İZMİR. Tel: 0 232 444 19 78 - 463 87 97.
Another nice and somewhat pricy place is 100% (rather, "%100") on Konak Pier. They have solid steaks, and their risotto isn't bad. Their cocktails are expensive. Another good steak place is Cafe del Mundo in Alsancak.
If you're craving an American-style burger, your best bet is to ask a fellow expat with access to good cheese to make one for you. But I hear La Vie in Bostanlı does a good job.
Muzom, on the Kordon in Göztepe, has solid balık and mezeler. From the Göztepe footbridge, turn left on Mithatpaşa and walk until you see the Pizza Pizza. Then turn left at the liquor store on the corner.
There's a Greek-style place in Konak that has pretty good fish soup. From Konak metro, walk east and turn right at the first intersection past the footbridge. Turn right again at the third street, and it's the red building slightly to the left a hundred yards in.
Sushico in Konak provides some semblance of Asian food.
For breakfast, two places stand out. The first, Dağmaran, is outside of town. Take the metro and get off at Evka 3. Go out on the left side and grab a dolmuş to Ciceklikoy. Tell them you are going to Dağmaran in Yakaköy (a little town just beyond Ciceklikoy) the driver will drop you there last. The second is Patlican ('eggplant'), in Balçova (google maps).
La Puerta near the İzban metro stop in Alsancak (right in the red light district) is hip and boasts a rarity in Turkey: real bartenders. Food is great for İzmir.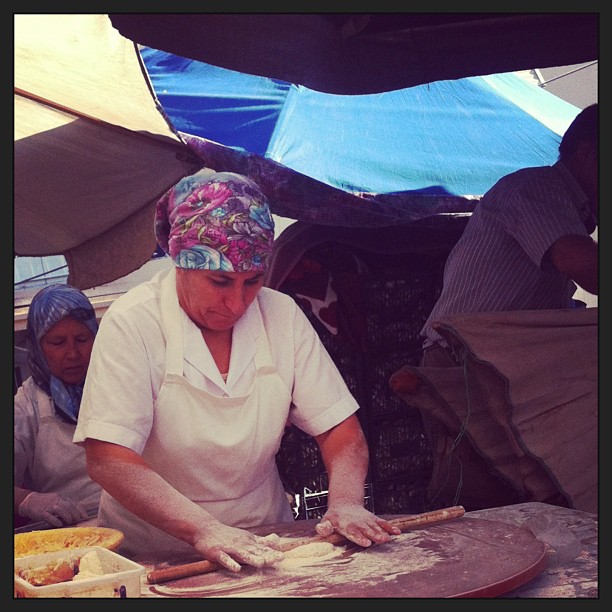 Sweets
I get my chocolate from two shops, Mabel and...the one next to Mabel, both on Mithatpaşa in Göztepe, nearly all the way to Küçükyalı. They're on the right if you're walking from the footbridge, a little past the rainbow stairs. Look for the shop "Mabel"; the other is two doors down.
Melo is an absolutely fantastic cake shop in Alsancak. They make cheesecakes just like you get in America, plus excellent brownies, cookies, and banana pudding. Address: Talatpaşa Bulvarı No: 1/D Alsancak İzmir. Take the 12 bus past the French culture institute and get off just after the turn onto Talatpaşa, right before you're in the heart of Alsancak. Walk back towards the intersection of Talatpaşa and Cumhuriyet Bulvari, and it's right near the edge of Talatpaşa.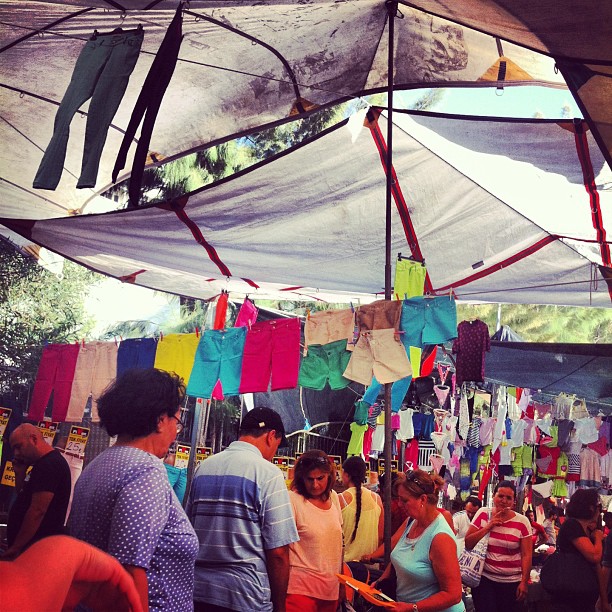 Transportation
Buradan Oraya Izmir is a solid public-transport-planning app for the city. Only on Google Play (so, Android phones) and web.
Ferry schedule. I recommend taking a ferry across the bay just for the ride, on a sunny day, at sunset, and at night. More run from Konak and Üçkuyular than the Göztepe İskele.
Bus lines are mapped on this municipal website, but it's a bit difficult to search. Make sure you use the "Show Route" option.
İzmir's trains are clean and fast, and they run frequently. There are two lines: the İzmir Metro subway (blue) and the İzban light rail (red/orange). Hop onto the İzmir Metro right by campus, at the Göztepe stop about three hundred yards to the left (east) from the school's top gate. The Izban line is odd in that it pivots at Alsancak: you ride in from the south-west, then back out to the north-east, instead of traveling in a straight line. Thus, you can transfer to and from Izban from the İzmir Metro at either stop around Alsancak (Halkapinar and Hilal) and choosing with forethought shaves time off your travel.
To get to hip and happening Alsancak, go to the Kordon and catch the 12 bus. If you're going to the far side of town, or if it's rush hour, take the metro instead and switch at Hilal for one stop.
To get to the upscale Agora Mall, or Koçtaş (İzmir's version of Home Depot), or the Palmiye Mall, or MacFit: cross the pedestrian bridge over the Kordon by the beer garden and wait by that bus stop for the 8, 554, or 209 (which run frequently), as well as the 6, 7, 305, or 371 (which run less frequently). Get off at the second or third stop after you go under the underpass. The *69s (169, 269, 869...) go in that direction too, but turn off, so make sure you get off at the first stop after turning left at the roundabout. It's a few hundred meters' walk on the main drag to Agora from there.
As far as I can tell, it's neither customary nor ethically necessary to tip taxi drivers. They may give you less change than you deserve, thereby giving themselves a tip; you don't have to stand for this.
There is a car rental place (Otto CaRental) on Hatay a couple hundred yards past the school when traveling west (turn right from the main gate). It is on the opposite side of the street from the school. A four-door sedan was 80-100 lira a day with reservations required by the day before.
The Optimum mall is pretty cool: it has a wide range of outdoor goods at Decathlon, a Koçtaş, and many upscale and midscale clothing stores. Unfortunately it's far away. A taxi to or from the Lojman would probably run you 40 to 50 lira or more. To get there without a car or taxi, hop on the metro from Hatay, ride to Hilal station, and switch to Izban. The transfer is free and a little wacky, but just ask the attendants. You want the Izban heading towards Cumaovasi (the last stop) or Kemer (the next stop). Get off at Esbaş (the sixth stop) and the mall is across the street. You can't miss it. There are also dolmuş buses that go there, but I haven't used them yet so can't advise.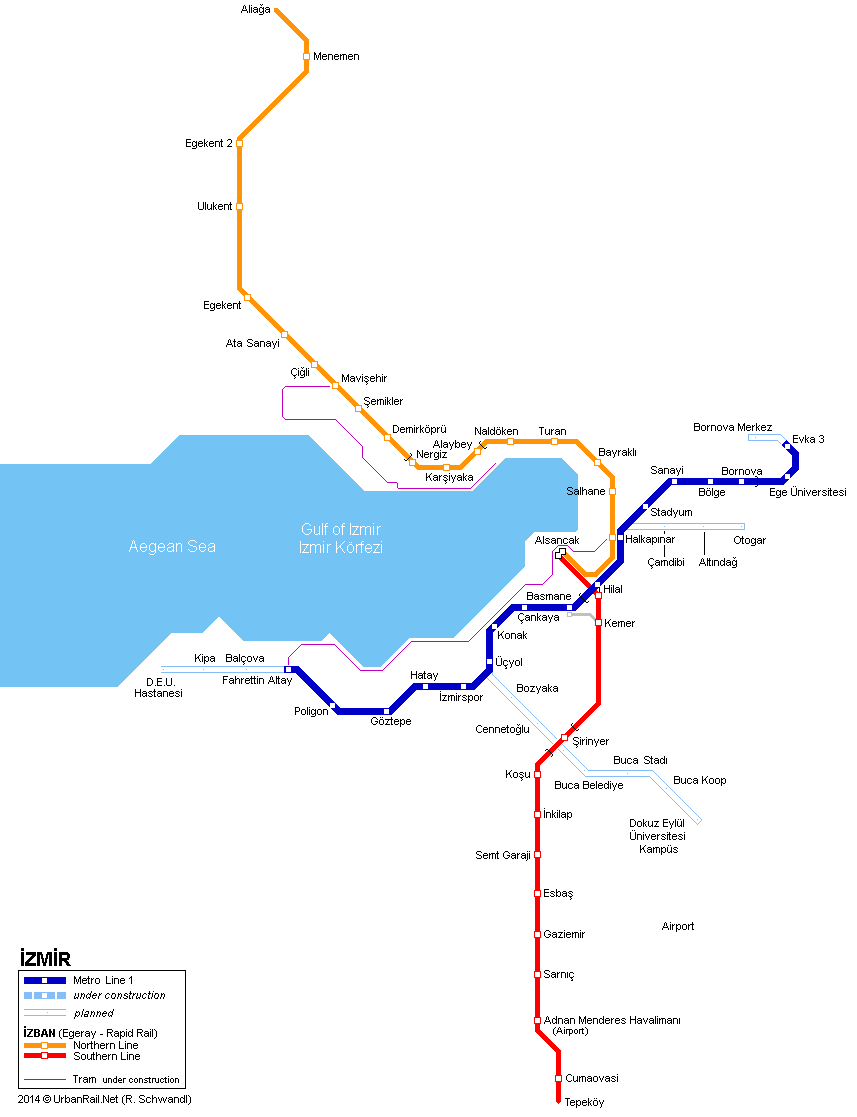 Map is from urbanrail.net by R. Schwandl.
home-furnishingsHome Furnishings
IKEA has high-thread-count sheets, as well as basic cookware, furniture, and so on. Go to the Bornova stop on the İzmir metro (it's pretty far). Take the exit at the back of the train you just got out of. Cross the street to the left, enter the Ege University hospital, and keep walking straight- and left-ish until you come through to the back of IKEA. The walk is 5-10 minutes.
For plants, see Koçtaş (directions), and little shops everywhere on or near Mithatpaşa and Hatay.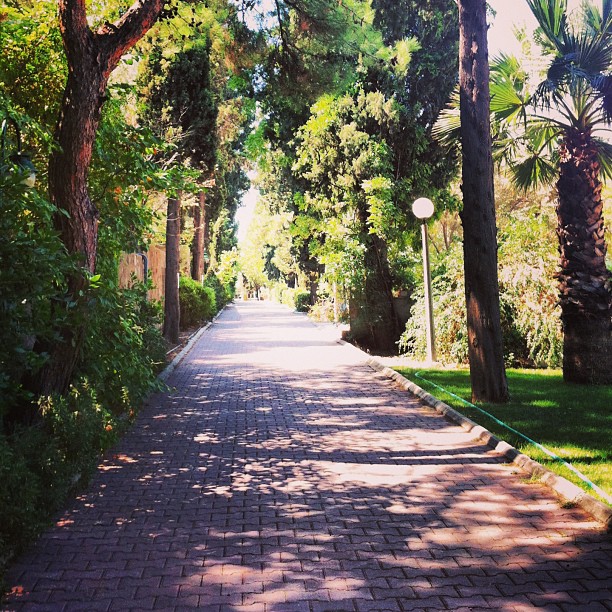 Physical Culture
First, let's talk about bicycling. The "bike highway" of İzmir is the blue-marked route along the bay. It runs from the Alsancak Kordon park (to the northeast/"right" of Göztepe) to 100 meters short of Inciraltı park (to the west/left of Göztepe), providing excellent access to the Alsancak train station, Konak pier (the mall), Konak ferry terminal, Kemeraltı, and of course the parks on either end. Despite it being a bike-only route, you'll see many people parking or riding their motorcycles or mopeds, having a picnic, or just walking blithely. In Alsancak and Konak you will need to be on the lookout for toddlers playing in the bike path. This is a great time to practice phrases like Dikkat! ("look out!"/"attention!"), Yapmaya! ("don't do that!"), the oh-ha! shout (akin to "what the hell!?"), and Burası bisiklet yolu! ("this is a bicycle path!"). In contrast, biking on the street with cars is scary. Turkish drivers are recklessly dangerous, but in many ways it's safer to bike in the street here than in many North American cities, since drivers are accustomed to non-car vehicles in the street. Be assertive and outfit yourself with lots of lights and a horn—not just a bell, but a loud horn. But what does the English version of Turkey's Hurriyet newspaper have to say about biking in this town?
Izmir, admittedly, is a city that courts bicyclists. With reasonable traffic (unlike Istanbul), flat geography (unlike Ankara) and a great bicycle path with a sea-view that stretches across the bay, it is reasonably easy to bike in Izmir. The city's People's Republican Party (CHP) municipality is also very supportive of the bicycles and has made 311 bicycles in 29 stations available for the public to rent. The bicycle path aims to complement the municipality's master plan called "Izmir re-embraces the sea" where the famous sea front is filled with squares, piers and other public areas the whole city can enjoy.
Buying a bicycle is generally expensive unless you find a departing expat to buy a used one from, since the bike shops are honest and high-quality but equipment is pricey. My favorite bike shop is Shimano in Küçükyalı. Go to the bay and walk east/northeast (to the right) along the Kordon about 20 minutes. At a major 3-way intersection you'll see a blue and silver sign at the corner. If you prefer a road bike, err towards thicker and wider tires; the roads here are paved but rough and grates are common.
If you're into mountain biking, check out the trails in Balçova. There are various routes and even (sometimes) jumps and so on set up. (directions)
Various bicycling groups exist, from the sportive (like Fatih Buzgan's triathloners) to the political (like Sema's yearly women's-biking rally) to the weekly (such as the Thursday bikers).
Dumbbells, boxing gloves, hand wraps, mouthpieces, karate chest protectors, yoga mats, and so on are available in several stores at the Kemeraltı market. I cannot vouch for quality of these items except to say the yoga mats wear out quickly. Take the İzmir metro to Konak, walk north (with the water on your left) to the clock tower, turn left, then take one of the first three or four right turns. In roughly that area you will find a handful of sports shops.
There is an gentle yoga class on campus, taught in English, that is appropriate for non-athletes. In 2013 it met at 5:15 on Tuesdays in the new English Center building next to West Hall. It is 70 lira a month or 20 lira for a drop-in.
There is a rock climbing gym in Bornova. I don't know exactly how to get there, but others do. Outside of town, beautiful Kaynaklar has many routes of varying difficulty.
I believe the nearest proper outdoor park (with pull-up bar and dip station) is at the Depo bus stop, one stop west of the nearest bus stop to ACI on the Kordon. It's within walking distance on the near side of the highway.
There is also a pull-up bar and dip station behind West Hall, though the dip handles are too far apart for those lacking a broad frame.
Injiraltı park on the Kordon, past the marina to the west, has at least one pull-up bar and dip station. Follow the path by the shore. Around the armless statue with large breasts is the pull-up station. It's about 8 kilometers from the Lojman.
Gyms
Gyms in İzmir are generally small, dingy joints with treadmills, machines, and dumbbells. It's hard to find full-size barbells or a squat rack. Many don't allow deadlifts. I've even found places where you can't use the Olympic barbells in the squat rack.
The best standard gym facilities, including literally the only proper adjustible squat rack, are at MacFit in Balçova, just past the Agora and Palmiye Malls (directions). They have barbells with sleeves that rotate (slowly), a (cramped) squat rack, a device to do box jumps, TRX equipment, a rower, but do not allow dropping weights (e.g. Oly lifting) and you have to limit your chalk use. The cost is approximately 1000 TL per year or 100 TL per month.
The best CrossFit-style facilities are at the CrossFit Alsancak (formerly "Cross Fight") gym in Alsancak. They have excellent equipment, including half a dozen Olympic bars, bumper plates, rings, machines, an indoor astroturf sprint track, kettlebells, tires, ropes to climb, bikes, rowers, dumbbells, and a (home-welded) squat rack. They offer CrossFit-style group workout classes. Price is 750 lira for three months, or 600 for three months if you're not going to take CrossFit classes. Cross Fight is very close to the football (soccer) stadium in Alsancak, by the Güzel Sanatlar bus stop. From the Alansacak train station on the İzban metro, go past the stadium and take the first right turn. It's about one hundred meters in, on the left. It's a huge yellow and black storefront: you can't miss it.
CrossFit 35 is a postage-stamp-sized CrossFit gym in downtown Alsancak that's fun to train at if you don't mind the tight quarters. They have rings, a Roman chair, a home-welded squat rack that's hard to use for short people, one Olympic barbell and several 17.5kg beater bars. Osman, the owner, is quite friendly and knowledgeable.
The WHITE club on the second floor of the Palm Mall has a fixed squat rack, barbells, and hex plates. It's a bit small, but has pool and sauna facilities.
The SportMax gym on 27 Sokak behind Migros in Göztepe (technically Güzelyalı) is close by and has a squat rack. One major downside: they're closed on Sundays.
Combat Sports
The best Brazilian jiujitsu in İzmir, by far, is the local Corvos affiliate run by the highly technical lightweight purple belt Erdem Gencer. He runs classes in the gi on Tuesdays and Thursdays at 7:30pm, with additional classes on Monday and Saturday. Classes are currently held at the Akademi Wellness Center in Üçyol. If you have questions about these classes, contact me. I can go with you and show you around. It costs 200 TL a month.
Şampiyon Kickboks is about a hundred yards east on Hatay from the school. They run light-contact kickboxing workouts on Monday and Wednesday at 20:00-22:00, as well as Saturday and Sunday 18:00-20:00. Cost is 70 lira a month. The sign says aikido, jiujitsu, capoeira and so on but the instructor/owner told me that none of these are taught.
The WHITE club in the Palm Mall (directions) has a muay Thai school with good pads and several heavy bags. The space is not large. There is often light sparring on Wednesdays. Cost is 120 lira a month for two classes (you must pick a "group": Mon/Wed or Tues/Thurs) and an additional 80 TL if you go to the other group. Class is Monday through Thursday at 20:30, and there's some sort of Saturday or Sunday class at 18:00 that I can't confirm.
I have heard rumors that the national judo team practices in the İzmir culture park's sports complex in Basmane. To get to the building that may have those practices, take the İzmir Metro to the Basmane stop, turn right out of the station, cross the enormous roundabout and enter the park. Follow the left of the park and you will see the sports club building.
There may be a kickboxing club in the Akademi Wellness Center at İzmir Spor. Muay Thai was at 20:00 on Mondays and Wednesdays the last time I checked. The 980 and 986 buses on Hatay go to İzmir Spor, as does the Metro.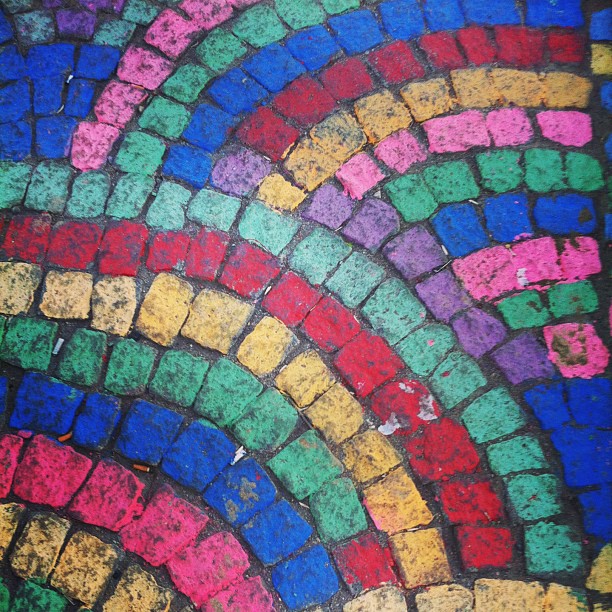 Excursions
To see the renowned ruins of Ephesus, you want to take the İzmir metro to Basmane, go upstairs to catch the TCDD train to Selçuk, then a taksi or dolmuş to the upper gate ("üsta kapi"). It's 25 lira to get in and another 15 to get into the terrace houses (which I highly recommend), and if the taxi ride is more than 20 lira then either you went to see the Seven Sleepers and Mary's house or you're getting ripped off. Friends I trust recommend hiring a taxi for the entire day, since this isn't that expensive and avoids the issue of repeatedly negotiating with potential scam artists.
Bergama is a great set of ruins not far from İzmir. But you have to rent a car as far as I know.
For an awesome view of the city and its bay, the Balçova hills are a great hike in the choose-your-own-adventure style. It boasts a ~500m elevation over a ~7km distance, and is very steep at the summit. The path I like takes approximately 3 hours, but there are many interlocking (and unmarked!) trails. Options include a leisurely stroll through lush countryside, a steep rocky road to a view, a tour of Balçova's natural geothermals, and ruins of an old monastery. Take any of the *69 buses (169, 969, 369) to the end at the Balçova Spor Kompleksı. Head left through the big gate, and stay on the leftmost road. At the end, take the paved road to the left, between the two buildings, that goes up the hill. Take the first right turn, just after the garbage container, down over a small bridge spanning a stream of thermal-heated water. From here there are many options. I will describe one path that has a great view. Take the right turn up the steep hill with the mountain-face on your left. Go up, up, up past the power lines, keeping left when the road splits. Keep going past the peak along the path you can see from the peak. After the first right bend on that path, watch out for a left turn from the main path that goes down a steep hill: this is a mountain-biking path (with jumps, sometimes) that goes to the ruins of an old monastery that's a great spot for picnics, grilling, and maybe camping. It meets up with the road and takes you back to the start.
Another great view of İzmir is at Kadefekale, the castle atop Konak in the center of town. Getting there by foot presents a great tour of the city's more salt-of-the-earth neighborhoods. Go to Konak metro or bus station and just start walking uphill and slightly to the left. Leave a couple hours. There are tons of places to grab a drink on the way up. Galavant on the castle walls at the top.
Lake Bafa's Roman wall and forts are a fantastic wander in Kapıkırı. From Agora Pansiyon (100 euro a night, excellent homecooked dinner and Turkish breakfast from local ingredients), walk uphill past Atatürk's bust on the left, towards the building (water treatment plant?) with the small radio-tower-like structure. Follow the cow paths up until you hit the disintegrating Roman wall. From there just follow goat paths and bushwack from fort to fort, hewing close to the old wall. Round trip to the top few towers (not the summit) should be maybe three hours.
Nazarköy's Kurudere Kanyonu is pretty cool. Fariye the librarian graciously mapped out a hike out of the evil-eye-amulet-producing village of Nazarköy that goes along the Kurudere canyon. The village is under an hour from İzmir by car. From the highway, there is a four-way intersection before the shopping area that has a breakfast restaurant and a teahouse. Go up and to the right (almost back towards the parking lot or highway). You may pass people making the evil eyes, blacksmithing or glassblowing. There will be a right turn that goes down towards the stream, and the path goes along both sides of the streambed, at times getting up to fifty yards away. There is a bee farm and several places to picnic. Eventually the stream dries out, but the path goes on towards Nif mountain, which is 5 to 10km away.
The village of Kaynaklar is the closest small-town image of Turkey, and the most accessible from İzmir proper. In addition to excellent climbing routes, it boasts a lovely walking path along a stream. It's rocky but not rock-scrambly, and changes elevation but not by much. The center of town boasts a massive tree and several eateries . Take the metro to Üçyol. Then catch the 490 bus, which starts right around the corner from the metro, on the road perpendicular to Hatay. Get off after about 20 minutes, at the big park in Buca (that part is hard). At the near corner of the park is a dolmuş meeting spot that runs a shuttle to Kaynaklar for 2.25 lira every half hour or so. Stay on the dolmuş until the last dropoff. Have food in the center of town by the big tree, then head up the hill, past the WC building, left at the intersection with the water fountain. The road will curve to the right, at which point you should turn left into and through the parking lot. Go past the house, down the hill, over the creek, and up the hill diagonally to the right. Follow the path on the left side of the creek, between the two mountain ridges. It will cross sides of the creek eventually. About forty-five minutes into the hike there's a great olive grove to the left that has a lot of Roman pottery!
There's a nice pool (with hot tubs) in Balçova that looks out over the forested hills. Cost is 30 lira per person, with extra costs to use the gym and sauna. Catch the 169 bus at the bus stop on the water side of the Kordon by the pedestrian bridge. Ride it to the end. Cross the street and walk ahead about 100 yards to the left turn. The entrance will be on your left.
The beaches at Çeşme are nice, if a little crowded. Expect to pay about ten lira for a beach chair and umbrella. Take the metro to Üçkuyular and leave via the Pazar Yeri exit (to the right). Once outside, walk straight and to the right, into the parking lot/bazaar area, down a short set of stairs, and into a bus parking lot. Go to the end and find the one labeled Çeşme (probably Çeşme Seyahat ("Çeşme Travel")). Ask for a ticket by saying "Ben Çeşmeye gitmek istiyorum", but they may just have you sit on the bus and wait for it to fill up, at which time it leaves. In that case they'll have you pay once you're on your way. It's 13 lira. To get to the beach, get off at Ilica, the stop before Çeşme proper. Walk across the street and behind the Migros for maximum beachery. The bus ride takes between an hour and 90 minutes.
You should do one-day boat tour (gület) from Çeşme. Seriously. It's one of the best ways to spend a summer day. Price ranges from 40 to 80 lira per person for a boat leaving at about 10:30am and returning at about 5 or 6pm, stopping at three or four different coves or islands. Lunch of fish or chicken, pasta, and salad was included; drinks were extra. Pack sunscreen, water, sunglasses, a book, and a bathing suit. There are several party boats, with multiple decks, lots of music, and maybe a waterslide. If something quieter sounds nice, try the tiny and intimate Saint Mary, which plays less music, more quietly. When the Saint Mary heads back to dock, it cuts the engine and runs for a while on sail power while everyone naps to the lullaby of the waves. Seriously. Go to Çeşme as described above, but don't get off until the center of town: "Merkezi". It's one of the last stops and lots of people get off there. Walk downhill through the touristy walking plaza (which, because it's Turkey, still has some cars) until you hit the water (about 5-10 minutes). Walk to the right and take your pick of boats. I recommend getting there at 9 or 9:30 so you can have some kahvaltı (breakfast) on the waterfront, which means getting to the bus terminal in İzmir before 8am.
Chios (Χίος) is a lovely Greek island and also the name of its primary port town. The hilly island is lovely, with tiny Greek villages like the delightful Pyrgi accessible via car. There are multiple hotels on the water. Take the Uçkuylar bus to Çeşme. Get off at the last stop (not Ilica) and walk 5-10 minutes to the ferryboat ("feribot"). There are two companies, one Greek and one Turkish. The ride takes about 45 minutes and is sometimes canceled due to high wind/waves.
The Konak Archaelogical Museum is pretty good. It's just up the hill from the Konak metro stop, by YKM. The ethnography museum across the street is OK. Make sure to get a MüzeKart (bring 50TL and ALL your paperwork) either before you go or at the museum.
Bless the French and their dedication to culture. The local French Embassy hosts many excellent cultural events: film festivals, art showings, and so on. The Arkas gallery across the street has excellent art exhibits that change every few months, too, and there are a few hard-to-find smaller art galleries nearby. To get there, go to the Ataturk roundabout on Cumhuriyet Bulvari (Boulevard) in Alsancak and it's just one block east.
Check out this list of fairs and festivals across Turkey, including camel wrestling (the NASCAR of TÜrkiye) as well as various art, food, and music gatherings.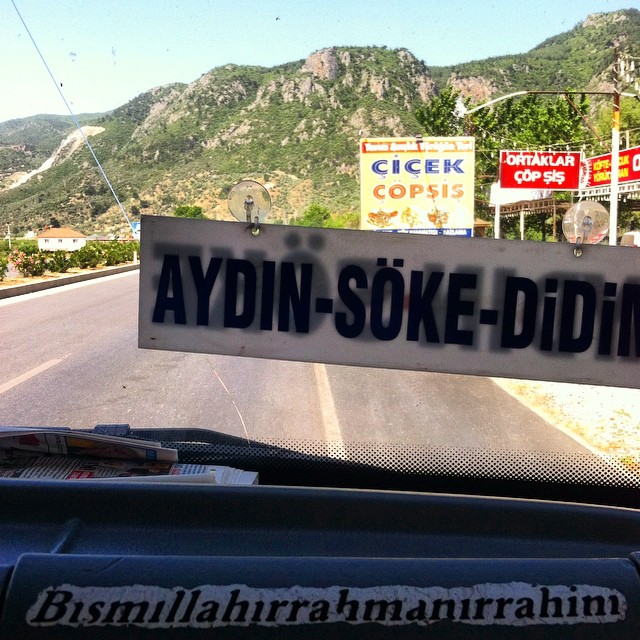 For further excursions, you should fly to Antalya and see Termessos and Olympos. You should drive across Anatolia to see Kapadokya's güzel manzara (beautiful landscapes). You should take a week or a few weekends to explore İstanbul, or Trabzon in the Black Sea region, or any of the other myriad beauties in güzel Türkiye.
Literature
To learn more about the history of Turkey and Izmir, read Paradise Lost by Giles Milton. It's out of print and an emotionally difficult read but it's good.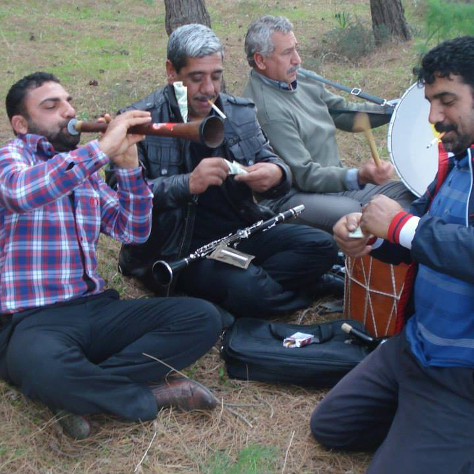 Postscript
I am still an İzmir novice. If you have anything to contribute to this collection, or if you see a mistake, please send me an email at dave.liepmann@gmail.com.
The instagram photos are by Lauren Papot. The metro map is linked to its source, UrbanRail.net / R. Schwandl.
This page uses Tufte CSS, which I made and maintain.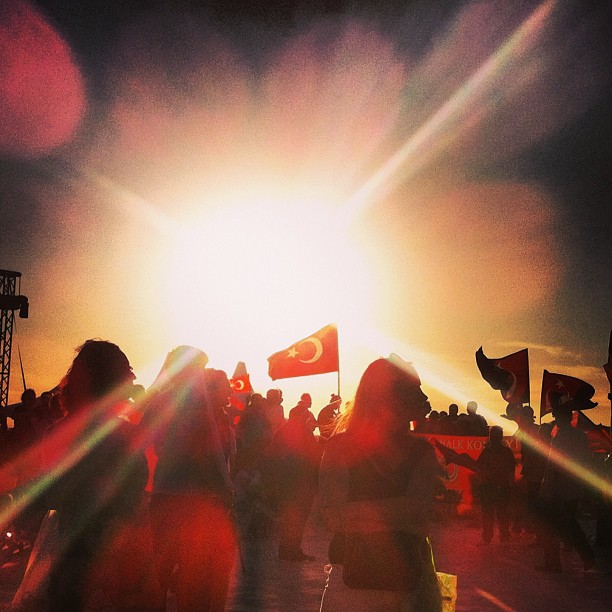 — Dave Liepmann, 01 January 2014